Wat Si Saket, a Buddhist wat in Vientiane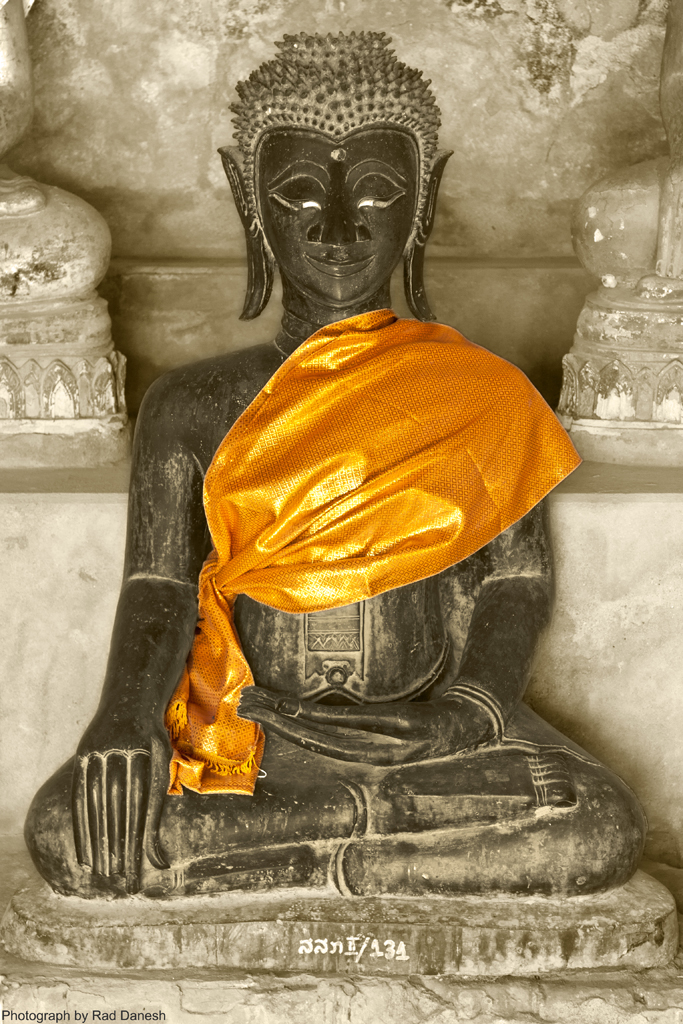 Vientiane is the capital and largest city of Laos, situated on the Mekong river. Vientiane became the capital in 1563 due to fears of a Burmese invasion. During French rule, Vientiane was the administrative capital and due to economic growth in recent times, it has become the economic center of Laos. It still holds several of the country's most important Buddhist sites. The estimated population of the city is 754,000.
Compared to the hectic, bustling capitals in other Southeast Asian countries, Vientiane's deliciously relaxing atmosphere makes it feel like the small town that it is. After you've visited the famous temples, the best thing to do is wander down to the riverside, relax with a cold Beerlao, "the Lao national beer" and watch the sun set over the Mekong.
Vientiane isn't full of must-see sights, but the 6400 Buddha images at Wat Si Saket, the lotus-inspired lines of Pha That Luang and Patuxai are all worth a look, while the surreal Xieng Khuan (Buddha Park) is, like the city itself, not short of appeal.
Built between 1819 and 1824 by King Anou-vong (Chao Anou), Wat Si Saket was the only temple to survive the sacking of Vientiane in 1828. Chao Anou, who was educated in the Bangkok court and was more or less a vassal of the Siamese state, had Wat Si Saket constructed in the early Bangkok style, but surrounded it with a cloister similar to – but smaller than – the one that surrounds Pha That Luang (left). The stylistic similarity to their own wats might have motivated the Siamese to spare this monastery when they crushed Chao Anou's rebellion, even as they razed many others. The French restored the temple in 1924 and again in 1930.
Wat Si Saket has several unique features. The interior walls of the cloister are riddled with small niches that contain more than 2000 silver and ceramic Buddha images. More than 300 seated and standing Buddhas of varying age, size and material (wood, stone and bronze) rest on shelves below the niches. A Khmer-style Naga Buddha is also on display, brought from a Khmer site at nearby Hat Sai Fong.